Releases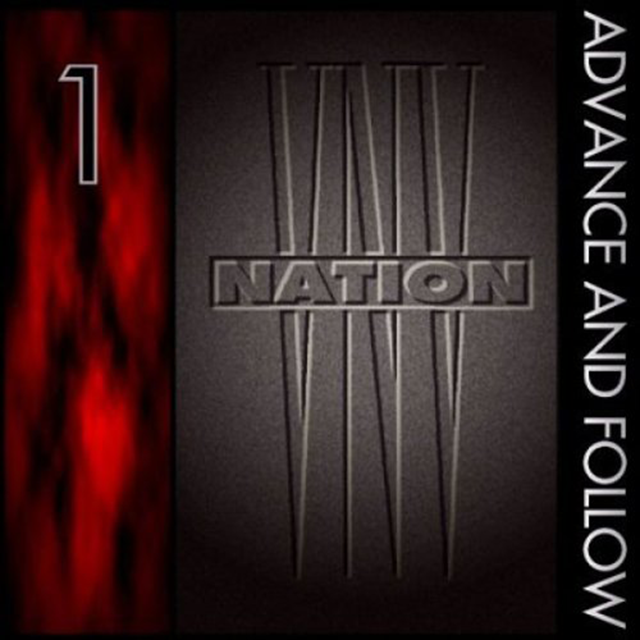 Advance and Follow
Format

CD

Cat.No.

ANA-BCD-1

Released

01 Dec 95
Anthem

After Fire

Frika

Serial Code

Serial Killer

Cold

AmhrÁn Comhrac

Requiem QCN

Outremer

Fiume
RECORDED AT MOTHER DIGITAL, LONDON
ALL SONGS WRITTEN AND PERFORMED BY RONAN HARRIS
ENGINEERED BY JUSTIN MOREY
EQUIPMENT USED : ENSONIQ ASR-10 / EPS-16+R, ARP 2600, SCI PRO ONE, OBERHEIM OB-1.
ABOUT THE ALBUM
Now deleted, the first VNV Nation album was released by the small independent Germany label Discordia, home at the time to such luminaries as Dive and Wumpscut. Pressing was limited to 700 copies although it is believed that many more were pressed.
WHILE IT IS TECHNICALLY VNV NATION'S FIRST ALBUM, I STILL SEE IT AS A COMPILATION OF DEMOS WRITTEN USING LIMITED MUSICAL EQUIPMENT IN THE 7 YEARS BEFORE IT WAS RECORDED. IT WAS A LIBERATING EXPERIENCE AND AN EDUCATIONAL ONE. NOT ONLY WAS IT MY FIRST STUDIO RECORDING, WHICH TAUGHT ME A GREAT DEAL ABOUT PRODUCTION AND HOW TO PREPARE SOUNDS FOR RECORDING, FINISHING IT CLEANED THE SLATE AND FREED ME TO WRITE ENTIRELY NEW MATERIAL. THE DAY THE RECORDING ENDED, I SET UP MY EQUIPMENT AT HOME AND WROTE THE TRACK "ASCENSION", THE FIRST TRACK FOR, WHAT WOULD BECOME, THE FOLLOW UP ALBUM, PRAISE THE FALLEN.
The album was remastered and re-released as a limited edition in 2003 as Advance and Follow V2, which included bonus mixes that had appeared on underground compilations before release and cover versions of two Front 242 tracks that had appeared on a tribute compilation.