News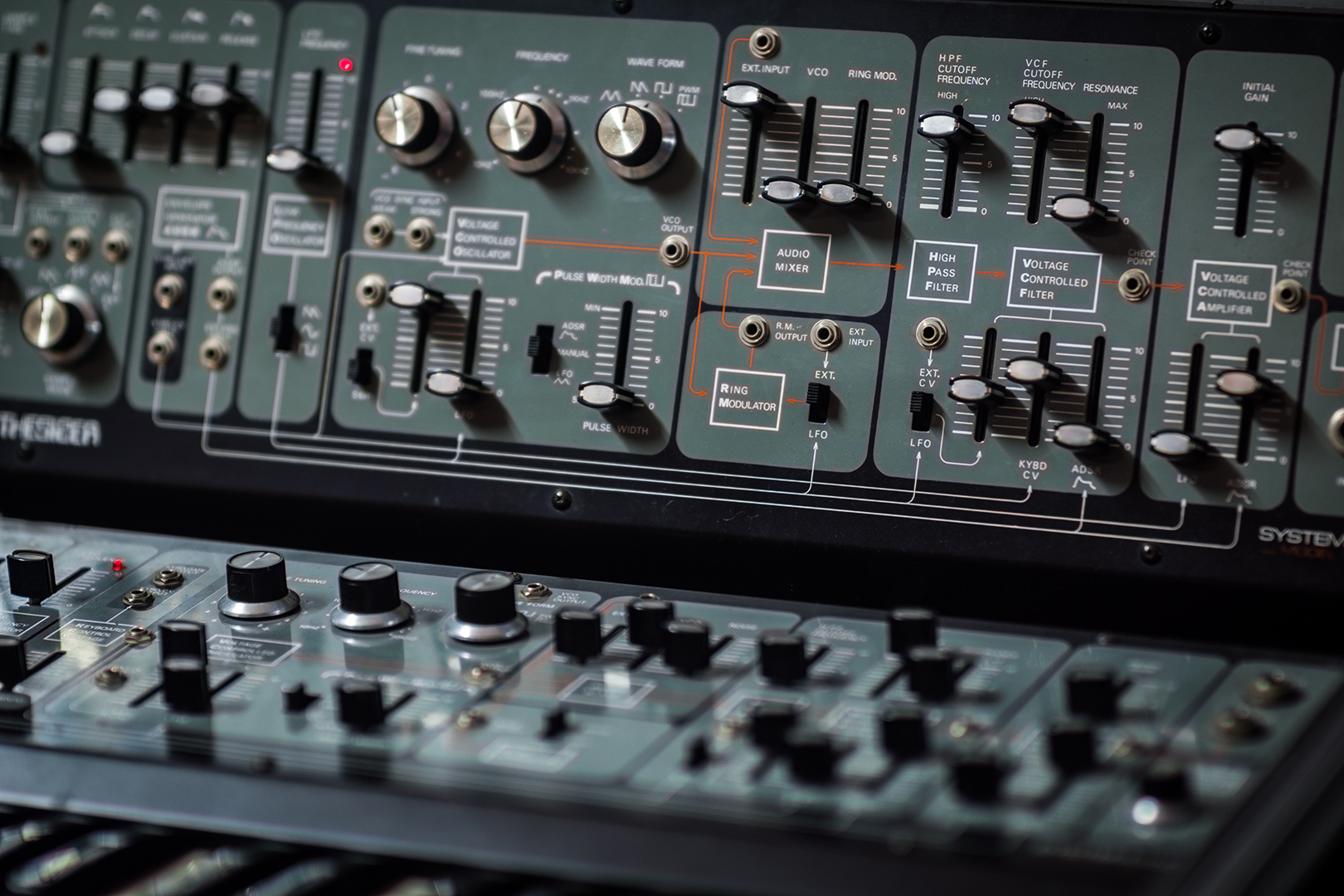 STUDIO EQUIPMENT
for the gear nerds among you
for most of vnv nation's releases, albums and tracks have been self-produced at Ronan's private studio in Hamburg Germany. Writing and production take place in the main studio, with a live room used to record vocals and additional instruments.
 (L) = Legacy Equipment, used on older recordings
---
Analog Synths / Sequencers
  Eurorack - 104HP x 2 Custom Skiff
  Eurorack - 12U Custom FX / SEQUENCING / Modulation
  Erica Synths Syntrx
  Endorphin.es Shuttle System
  Majella Implexus
  Blue Lantern DARPA 7200
  Modcan System-B Modular
  Orgon Systems Custom "modcom" Modular
  Synthesizers.com (small expansion system)
  Roland System 700
  Roland System 100 - model 101 + 102
  Roland Jupiter 4
  Roland SH-2 (L)
  Antonus ARP2600
  ARP2600 MK-III
  Novation peak
  Sequential Pro 3
  Sequential Pro 1 (L)
  Dave Smith Poly Evolver Rack
  Moog Subsequent 37
  Oberheim Xpander (L)
  Oberheim OB-1 (L)
  Dreadbox Abyss
  Hypersynth Xenophone
  Future Retro XS (L)
  Doepfer MCV24 midi to cv
  Roland MPU-101 midi to cv (2)
  Doepfer MAQ 16/3 step sequencer
  Sequentix P3 step sequencer
Digital Synths / Samplers
  Ensoniq ASR-10 (L)
  Creamware noah (L)
  Virus ti2 (L)
  Emu proteus 2000 (L)
  Yamaha ex5r (L)
  Roland moc-1 (L)
Virtual Instruments / FX
  Too many to list and always changing.
Controller Keyboards
  Roland A-88
  Arturia Keylab 61
  Arturia Keystep Pro
---
Studio control / Summing
  shadowhills equinox (monitoring, summing, di's, etc.)
  Neve 5057 Orbit Summing Mixer
EFFECTS
  Eventide Eclipse 4.0
  Elektron Analog Heat Mk2
  Strymon Volante / Bigsky / Timeline / Bluesky / Capistan
  Hologram Microcosm
  Chase Bliss CXM 1978
  Echofix EF-X2
  Electro Harmonix Operation Overlord
  Error Instruments Broken Tape Simulator / Nemo Delay
  Lounsberry Organ Grinder
  Lexicon PCM 90
  Alesis Quadraverb (L)
Dynamics
  Retro STA Level
  Overstayer Modular Channel
  Chandler EMI TG 12413 Zener
  Shadow Hills Dual Vandergraph
  Elysia Xpressor
  Anamod am660 (2)
  Hairball 1176
  Ridge Farm Boiler
  Inward Connections Brute 2
  Empirical labs Distressor + Deresser
  Neve 542 (2)
EQUALISERS
  Analogue Addicts Stereo Pultec EQP1a
  Kush Clariphonic 500 (2)
  Harrison 32EQ (2)
  SSL 4000e EQ (2)
  Standard Audio Stretch (2)
Preamps
  Groovetubes VIPre
  BAE 1073
  Analogue Addicts Vintage Tube Pre
  Shadow Hills Monogama (2)
  Cranborne Audio Camden 500 (4)
  Ridge Farm Gascooker
  RCA OP5 (V)
  AEA TRP2
  Joemeek VC6
(V) = Vintage
Microphones
  AKG 414 XLII
  Brauner VM1
  AEA R44CE
  Shure SM7
  Brauner Phantom Classic
  Electrovoice RE20
  Electrovoice 630 (V)
  Ear Trumpet Myrtle
  Amperite CMAK (V)
  Shure 708S Stratoliner (V)
(V) = Vintage
Monitoring - Speakers / Headphones
  ATC SMC-20 ASL + Subs
  Focal Twin6 BE
  Amphion One15
  Audeze LCD-X
  Audeze LCD Classic Closed
  Ultrasone Edition 8 ex
  Lake People headphone amp
  Violectric hpa 100 headphone amp
---
DAW / Sequencing
  Logic Pro X
  Harrison Mixbus
Computer / Audio / MIDI
  Apple macbook pro M1 max
  Apple Mac Pro 6.1
  Antelope Orion 32+ Gen 3
  Antelope Orion 32+
  UAD Octo
  Miditech Midiface 16x16
  TC Powercore X8 (L)
25 Apr 22